Latest
Subscribe to posts
Our Chairman, Christine Walton writes:-
"Many thanks to those who attended the 47th Lostwithiel Museum Association's [LMA] AGM on the 17th November..Only another 3 years until we celebrate our 50th Anniversary ! 

The newly elected committee comprises : 

Christine Walton [Chairman]
John Smith [Treasurer]
Helen Rogers [Secretary]
Amanda Davidge [Curator]
Deborah Clough [Window Display Co-ordinator]
Peter Best [Publications & Membership Co-ordinator]
Tremar Menendez [Advisor]
Maggie Lancaster [ committee member].

We welcome John Smith who has taken over as Treasurer from David Harris who resigned after 3 years in the role. Our sincere thanks to David for his valued contribution.
 Special thanks to Maggie Lancaster who has resigned from her position as Steward's Co-ordinator, a role she has ably conducted for the past 2 years.
 We are delighted that Maggie is staying on as a museum steward & committee member.
 As no nominations were received in time for the AGM the role of Steward's Co-ordinator remains vacant.  We look forward to working with Tremar  Menendez in his new role as Museum Advisor.

Key roles outside the formal committee structure are as follows :

Kitty Chanter-Menendez [Town Heritage Walks Co-ordinator] with support from Mary Jones,John Pegg & Derrek Hines
Keith Southgate [Webmaster]
Graham Rowe [Photographic Digitisation Project Co-ordinator]
Celia Robbins [Oral History Proj Recorder]
Peter Leeson-Smith [MODES electronic cataloguing asst]
Ian Gillett [Publications / Publicity]
Gill Parsons [Family History Researcher]. 

In addition, Paul Sweet [Accounts Auditor], Bryony Robins [Museum Development Officer], Dr Joanna Mattingly [Museum Mentor], 
Helena Jaeske [Museum Conservation], Jo Moore [Curator Wheal Martyn Museum] were all thanked for their well-respected professional contributions.  

Thanks also to:

 Julia Parfitt for maintaining the plant trough display outside the museum
 Debenie Morse & the Lostwithiel Business Group for helping to highlight museum news & views via the Lostwithiel newsletter
 Roy at Palace Printers
 Lesley & Richard Bowers [Jazz Cafe] for donating funds for the new Donations Box & Man Engine postcards
 Ian Gillett [Mayor's Fund] for contributing towards computer software update and his contributors to Museum Matters [in-house magazine]
Museum members
 Museum Stewards without whom we couldn't open to visitors.
 
Finally, my thanks & appreciation to the Trustees & Committee members who put in so much effort & give their time so generously. Without the collective efforts of everyone involved nothing would be achieved & the 
museum would simply cease to exist."





 



 Our 2017 AGM will be held in the Church Rooms at 7.00pm on Wednesday 15th November.  All volunteers, museum members & interested parties are most
welcome to attend.

 Museum Matters [MM], the 2nd issue of our in-house magazine will, by the time you read this, be in the process of being circulated. Our sincere apologies for the delay caused by production problems. Our thanks to Ian Gillett, Paul Sweet & Palace Printers for their help with production & delivery. Members of the museum automatically receive a free copy of MM. Additional copies can be bought for £2.00 from the museum, Stick [Queen St], Watts Trading & Penhaligans [Fore St]. We are now looking for contributions for the next issue so if you think you might have an idea to offer please contact Peter Best on 01208 872303.
 

 With thanks to Lesley & Richard Bowers & the Lostwithiel Jazz Cafe, we now have  postcards on sale which feature the biggest mechanical Man Engine when it visited Lostwithiel in July 2016 as part of the Devon & Cornwall celebration of mining heritage.

The Man Engine was recently voted the UK's Best Arts Project in the annual search for the National Lottery-funded good causes. In spring 2018 the Man Engine will be visiting other heritage mining communities in England & Wales.

In the recently
uploaded article about 15 Fore Street 
Gill Parsons made a reference to Joseph Burnett, Lostwithiel's Peace Officer  and Town Sergeant, who was fatally shot in Fore St on the 21st August 1814, over 200 yrs ago. If you want to know more about Joseph Burnett please visit the museum where you will see his cloak displayed in the cabinet on the left-hand side towards the back of the first room. The Joseph Burnett story is also available to purchase from the Museum.
 It's not too late to find out about volunteering opportunities available at the museum. You might be interested in meeting visitors & helping them to get to know more about Lostwithiel or you might prefer to get involved with a special project or to lend a hand with routine tasks behind the scenes. Whatever your interest or preference I'm sure we can find something to suit you. If you've recently moved to the area volunteering is a good way of getting to know more about the community you've come to live in. Your contribution can make a difference to what happens.....or doesn't happen ! Why not give the museum a try by contacting Christine Walton on 01208 871456 or Amanda Davidge on 01208 872962. We very much look forward to hearing from you

 Lostwithiel is blessed with some key historical buildings which are testament to its rich heritage. These include Edgcumbe House, Taprell House & the Guildhall, the latter occupied by the museum. We hope that you are aware of the pre-feasibility study currently being conducted by Le Page Architects & the Real Ideas Organisation [RIO] to investigate what should happen long-term to these historically important buildings. Your views are vital to their future so we hope that you were able to participate in the public consultation held in the Community Centre on 13th July. If you weren't able to attend it's not too late as there will be other opportunities to share your ideas. In the meantime, look at the website https//:www.surveymonkey.co.uk/r/lostwithiel or contact the Working Party at the Town Council via Sandra Harris at clerk@lostwithieltowncouncil.gov.uk or phone 01208 872323.

The years pass so quickly & once again the summer holidays are with us. Many of you will have friends & family coming to visit who want to find out more about this lovely town you live in. Why not suggest they participate in a guided walk to discover more about our fascinating town & its rich heritage ? The Monday Walks start outside the Community Centre at 2.00pm & only cost £3.50 per adult [free for children accompanied by an adult]. Alternatively, you may belong to a special group who would prefer a conducted tour on another day / time. An example of this was the St Austell Old Cornwall Society [OCS] who recently asked for a guided walk on a Tuesday evening. To discuss any special requirements please contact Kitty Chanter-Menendez on 01208 873341. The St Austell OCS also combined their Walk with a visit to the museum [admission free]. We look forward to seeing lots more visitors during August.

 Our thanks to Rotary for organising the Charity Fayre which marked the start of Carnival Week. This annual community event is yet another opportunity for locals & visitors to enjoy some fun activities whose roots date back to at least 1875 when Lostwithiel Regatta & Gala day included the Flora dance, decorated boats on the river, a carnival procession & the crowning of a gala queen. In the 1970's this developed into a week of events & since the 1990's has been organised by the Rotary Club, all of which contributes to history in the making. In previous years the museum has had a stand on the playing field but decided last year & this to try to do something different by opening the museum on the Sunday. Many thanks to those of you who paid us a visit & for your compliments which were very much appreciated.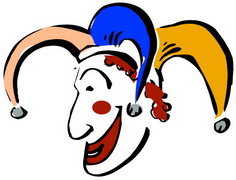 We will be participating in the Charity Fayre Day on Sun 16th July by opening the museum to visitors from 11.00am until 4.30pm. For those of you who aren't normally available to visit us during the week a Sunday opening provides a good opportunity to see what your local museum has to offer. The 11.00 opening will give you plenty of time before the afternoon activities start on the playing field. As usual the museum will be open during the week Mon - Fri from 10.30am to 4.30pm, & Sat 10.30am - 12.30pm. Admission is free.