Latest
Subscribe to posts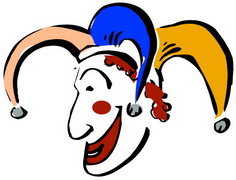 We will be participating in the Charity Fayre Day on Sun 16th July by opening the museum to visitors from 11.00am until 4.30pm. For those of you who aren't normally available to visit us during the week a Sunday opening provides a good opportunity to see what your local museum has to offer. The 11.00 opening will give you plenty of time before the afternoon activities start on the playing field. As usual the museum will be open during the week Mon - Fri from 10.30am to 4.30pm, & Sat 10.30am - 12.30pm. Admission is free.
 It was with a great deal of reluctance that we made the decision to cancel the Heritage Fayre on the 18th June but with so many key helpers unwell there wasn't any option. Please accept our apologies for any disappointment this might have caused participants & would-be visitors. Our thanks to all the participants for their willingness to be involved. We sincerely hope that your time spent preparing for the event will not have been in vein as it is our intention to hold this event later in the year.

You can never have too many volunteers, Just enough is never enough ! We are entirely reliant on volunteers without whom the museum could not function. The contribution given by volunteers is vital to the everyday running of the museum & their support is very much appreciated & never underestimated.
Volunteering gives you the opportunity to be involved in what happens in your local community. You can make a big difference by giving some of your time to share your existing skills & interests whilst also acquiring new ones. The list of mutual benefits is as long as you'd like to make it ! Whether you have a little or a lot of time to spare, the museum can tailor an opportunity specially for you.
The museum invites you to consider a variety of opportunities we have to offer. The list includes : helping visitors to enjoy their visit to the museum ; helping with activities for younger visitors ; helping with projects & events ; helping with Town Heritage Walks ; helping with fundraising ; helping to promote the museum to increase visitor numbers & membership ; helping to produce the Museum Matters magazine ; helping with admin ; helping with general maintenance, etc; Support & training will be available.
If you'd like more information about any of the above please contact Christine on 01208 871456 or via email :
CLICK HERE TO EMAIL LOSTWITHIEL MUSEUM
Yet another Lostfest is behind us and thankfully, the weather behaved itself !  We would like to say thank you to all of you involved in organising this very successful key event in Lostwithiel's calendar; the enormous amount of time and effort that goes into mounting the festival is very much appreciated. The museum attracted 144 visitors from far and wide. It was good to welcome both first time and returning visitors. We thank them for their words of encouragement......we think we must be doing something right ! Our numbers of visitors were higher than last year but lower than in 2015 / 2014.

With the top end of Fore Street being 'out of action' [above the museum & Penhaligan's, with the exception of the Kings Arms] we need, in future, to have some organised street activity which attracts visitors to venture further from the lower end.
 

 Deborah is busily creating the successor to her extravaganza Sweet Shop. Whilst open for Lostfest several young people commented on the size of her chocolate bars & asked if they could buy them ? There was great disappointment when we had to tell them that they weren't real ! We look forward to Deborah's next big surprise......we're promised something summery & celebratory.
 

 We are very pleased to introduce Helen Rogers as our new Museum Secretary. As reported last month the position of secretary is a very important one for the museum as neither the Charity Commission or the Arts Council, our accrediting body, would allow us to open our doors to visitors  without a secretary in place. We welcome Helen as a trustee / committee member & look forward to a long & happy association.

Those of you who have recently visited the museum will, we hope, have noticed a significant improvement in the arrangement of the research space. Having acquired temporary storage [thanks to Ann] in a nearby garage we have been able to release some of the accommodation pressures within the museum as well as having the opportunity to remove items from the [still inaccessible] museum office.
 

The museum looks forward to being included in the LOSTFEST programme of events on Sunday 14th May. This is one of the busiest & most exciting local festivals, attracting huge numbers of visitors from far & wide. No doubt this year will be bigger, better & busier than ever. We hope you will include a visit to the museum as part of your 'must do ' list of activities.
We were delighted when Fiona Slaney wanted to join us as the new museum secretary in Oct 2016. Sadly, on grounds of ill-health, Fiona has reluctantly decided to resign from this position. The museum trustees / committee members would like to thank Fiona for her enthusiasm & lively contribution. We hope to be able to introduce our new secretary very soon. The secretarial position is an important one for the museum as neither the Arts Council for England [ACE], our accrediting body, or the Charity Commission, would allow us to open our door to visitors without a secretary. I should add that the same rule applies to the Chairman & the Treasurer.

Our free-admission museum re-opened on 3rd April with sufficient numbers of stewards to cover 3 sessions a day, 10.30 am to 4.30 pm Monday to Friday, & Saturday am. It is still our intention to find extra volunteers to cover Saturday pm & possibly Sundays. If you think you might be interested & have a few hours to spare please contact Maggie Lancaster for more information on : 01208 873093. A very big thank you to all those stewards who have already joined our team. Thank you to Graham Rowe who is painstakingly digitising our vast collection of photographs. Many of these can now be seen on the screen erected on the wall as you enter the museum. The rolling programme of photographs is now easier to view since Graham's adjustments to the access process. We look forward to meeting lots of new visitors & also welcoming back those who continue to support our museum, whether as local residents or holidaymakers.