Latest
Subscribe to posts
In the recently
uploaded article about 15 Fore Street 
Gill Parsons made a reference to Joseph Burnett, Lostwithiel's Peace Officer  and Town Sergeant, who was fatally shot in Fore St on the 21st August 1814, over 200 yrs ago. If you want to know more about Joseph Burnett please visit the museum where you will see his cloak displayed in the cabinet on the left-hand side towards the back of the first room. The Joseph Burnett story is also available to purchase from the Museum.
 It's not too late to find out about volunteering opportunities available at the museum. You might be interested in meeting visitors & helping them to get to know more about Lostwithiel or you might prefer to get involved with a special project or to lend a hand with routine tasks behind the scenes. Whatever your interest or preference I'm sure we can find something to suit you. If you've recently moved to the area volunteering is a good way of getting to know more about the community you've come to live in. Your contribution can make a difference to what happens.....or doesn't happen ! Why not give the museum a try by contacting Christine Walton on 01208 871456 or Amanda Davidge on 01208 872962. We very much look forward to hearing from you

 Lostwithiel is blessed with some key historical buildings which are testament to its rich heritage. These include Edgcumbe House, Taprell House & the Guildhall, the latter occupied by the museum. We hope that you are aware of the pre-feasibility study currently being conducted by Le Page Architects & the Real Ideas Organisation [RIO] to investigate what should happen long-term to these historically important buildings. Your views are vital to their future so we hope that you were able to participate in the public consultation held in the Community Centre on 13th July. If you weren't able to attend it's not too late as there will be other opportunities to share your ideas. In the meantime, look at the website https//:www.surveymonkey.co.uk/r/lostwithiel or contact the Working Party at the Town Council via Sandra Harris at clerk@lostwithieltowncouncil.gov.uk or phone 01208 872323.

The years pass so quickly & once again the summer holidays are with us. Many of you will have friends & family coming to visit who want to find out more about this lovely town you live in. Why not suggest they participate in a guided walk to discover more about our fascinating town & its rich heritage ? The Monday Walks start outside the Community Centre at 2.00pm & only cost £3.50 per adult [free for children accompanied by an adult]. Alternatively, you may belong to a special group who would prefer a conducted tour on another day / time. An example of this was the St Austell Old Cornwall Society [OCS] who recently asked for a guided walk on a Tuesday evening. To discuss any special requirements please contact Kitty Chanter-Menendez on 01208 873341. The St Austell OCS also combined their Walk with a visit to the museum [admission free]. We look forward to seeing lots more visitors during August.

 Our thanks to Rotary for organising the Charity Fayre which marked the start of Carnival Week. This annual community event is yet another opportunity for locals & visitors to enjoy some fun activities whose roots date back to at least 1875 when Lostwithiel Regatta & Gala day included the Flora dance, decorated boats on the river, a carnival procession & the crowning of a gala queen. In the 1970's this developed into a week of events & since the 1990's has been organised by the Rotary Club, all of which contributes to history in the making. In previous years the museum has had a stand on the playing field but decided last year & this to try to do something different by opening the museum on the Sunday. Many thanks to those of you who paid us a visit & for your compliments which were very much appreciated.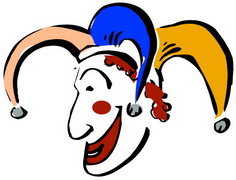 We will be participating in the Charity Fayre Day on Sun 16th July by opening the museum to visitors from 11.00am until 4.30pm. For those of you who aren't normally available to visit us during the week a Sunday opening provides a good opportunity to see what your local museum has to offer. The 11.00 opening will give you plenty of time before the afternoon activities start on the playing field. As usual the museum will be open during the week Mon - Fri from 10.30am to 4.30pm, & Sat 10.30am - 12.30pm. Admission is free.
 It was with a great deal of reluctance that we made the decision to cancel the Heritage Fayre on the 18th June but with so many key helpers unwell there wasn't any option. Please accept our apologies for any disappointment this might have caused participants & would-be visitors. Our thanks to all the participants for their willingness to be involved. We sincerely hope that your time spent preparing for the event will not have been in vein as it is our intention to hold this event later in the year.

You can never have too many volunteers, Just enough is never enough ! We are entirely reliant on volunteers without whom the museum could not function. The contribution given by volunteers is vital to the everyday running of the museum & their support is very much appreciated & never underestimated.
Volunteering gives you the opportunity to be involved in what happens in your local community. You can make a big difference by giving some of your time to share your existing skills & interests whilst also acquiring new ones. The list of mutual benefits is as long as you'd like to make it ! Whether you have a little or a lot of time to spare, the museum can tailor an opportunity specially for you.
The museum invites you to consider a variety of opportunities we have to offer. The list includes : helping visitors to enjoy their visit to the museum ; helping with activities for younger visitors ; helping with projects & events ; helping with Town Heritage Walks ; helping with fundraising ; helping to promote the museum to increase visitor numbers & membership ; helping to produce the Museum Matters magazine ; helping with admin ; helping with general maintenance, etc; Support & training will be available.
If you'd like more information about any of the above please contact Christine on 01208 871456 or via email :
CLICK HERE TO EMAIL LOSTWITHIEL MUSEUM
Yet another Lostfest is behind us and thankfully, the weather behaved itself !  We would like to say thank you to all of you involved in organising this very successful key event in Lostwithiel's calendar; the enormous amount of time and effort that goes into mounting the festival is very much appreciated. The museum attracted 144 visitors from far and wide. It was good to welcome both first time and returning visitors. We thank them for their words of encouragement......we think we must be doing something right ! Our numbers of visitors were higher than last year but lower than in 2015 / 2014.

With the top end of Fore Street being 'out of action' [above the museum & Penhaligan's, with the exception of the Kings Arms] we need, in future, to have some organised street activity which attracts visitors to venture further from the lower end.
 

 Deborah is busily creating the successor to her extravaganza Sweet Shop. Whilst open for Lostfest several young people commented on the size of her chocolate bars & asked if they could buy them ? There was great disappointment when we had to tell them that they weren't real ! We look forward to Deborah's next big surprise......we're promised something summery & celebratory.